Registration Information & Upcoming Sessions
Your investment in and commitment to your personal and spiritual growth for an Access Breathwork Session is $55 and is non-refundable. Space is limited to 12 participants to maintain a small group dynamic.
Please do not let financial considerations keep you from experiencing the benefits of Access Breathwork. A limited number of partial and full work scholarships are available for persons who demonstrate need or do not have the ability to pay. Contact dean@fifthdirection.org if you would like to be considered for a scholarship. FIFTH DIRECTION is registered with the IRS as a Non-Profit Tax-Exempt 501(c)(3).
CANCELLED Until Further Notice
10:15 a.m. – 1:30 p.m.
First Unitarian Universalist Church, 5200 Fannin Street, Houston, TX 77004
$40 – Early Registration Discount Until April 27th 
$55 – Regular Registration After April 27th
Click Pay Now to register by submitting your non-refundable payment.  Your registration acknowledges that you have read and agree to all Terms & Conditions listed above.  Your payment is your confirmation.  You will receive a reminder e-mail a few days before the event – please include an e-mail address in the comments.
Include a Follow-up Spiritual Integration Mentoring Support Session for Less Than 1/2 Price!
Get the most out of your Access Breathwork Session by including a 50-minute follow-up Spiritual Integration Mentoring Support session for $55 (normal rate is $125/session). Sessions are done via phone or video-conferencing (your choice) and sometimes can be arranged in person if you prefer. We will go over: What happened in your session? How did you feel about what happened? How to apply what you may have experienced. And, how to cultivate more awareness, connection and convergence in your life. Plus anything else you may want to discuss.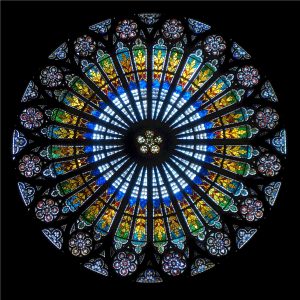 Informed Consent / Terms & Conditions
Access Breathwork can be an intense physical, emotional, and mental experience. Participation is generally acceptable if you are able to ride a roller coaster and participate in moderate physical exercise. Specific contraindications include:
Pregnancy

Cardiovascular Disease, including Heart Attacks

Severe Hypertension

Epilepsy

Glaucoma or Retinal Detachment

Osteoporosis

Recent Surgeries

Recent Physical Injuries

Recent Infectious/Communicable Diseases

Asthma (bring your inhaler and notify facilitator)

Psychiatric Hospitalization or Mental Illness (please call prior to registering)
Access Breathwork is not a substitute or replacement for therapy or treatment.  
By registering I fully understand the Facilitators make no promises or representations regarding the outcomes of this workshop and assume no responsibility for results. 
I have watched the introductory and instructional videos (above).
 I agree to take full responsibility for my physical, emotional and mental health including following up with Facilitator if I need further assistance. I have read and understand all of the risks and agree to undertake these. I agree not to leave early. I agree to follow all instructions of the Facilitators and that I may be dismissed from the workshop if I am disruptive or fail to comply.
I hereby release and hold harmless the Facilitators from any and all activities, results, injuries and harm of any nature that arise during or from the workshop. I waive all rights under law regarding same. I or my representative(s) agree to full release and hold the Facilitators harmless from and against any and all claims or liability of whatsoever kind or nature arising out of or in connection with my session.